Our Problem...We are bursting at the seams.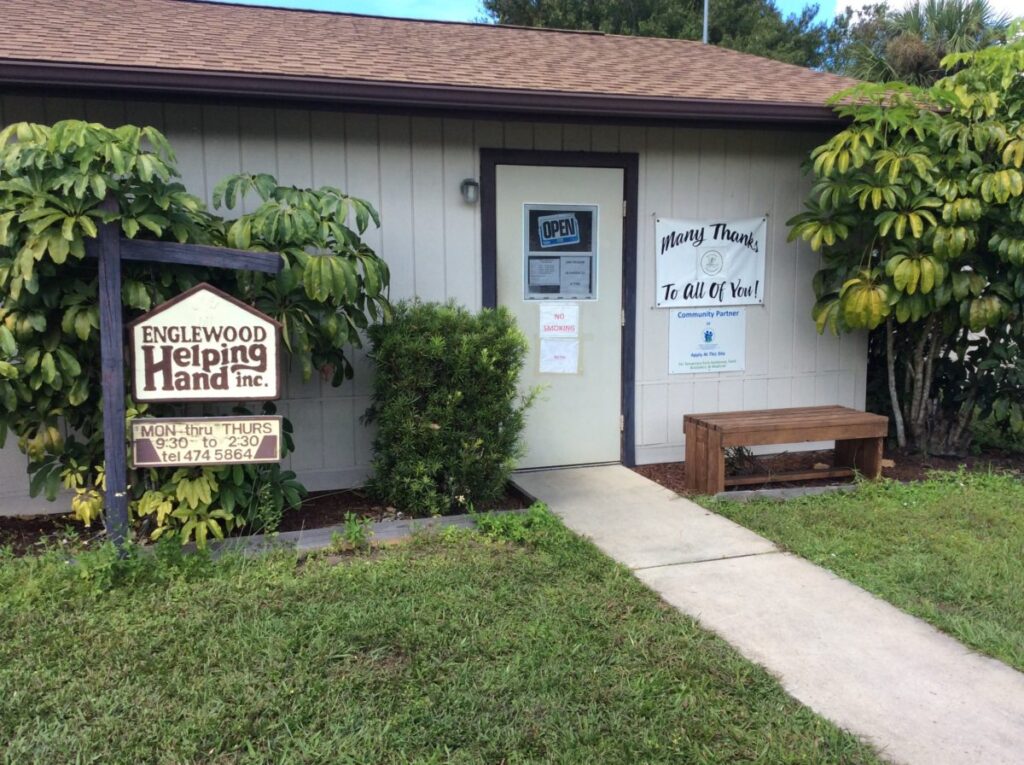 The Existing Facility is small, people must wait outside and food reserves are stored in a shed. We are helping more people in Sarasota and Charlotte counties than ever. But we don't have enough room to serve our clients and our volunteers are literally falling over each other trying to keep up with the workload.
We are looking for your help to build our new home.
Our new facility will include a lobby, running water, bathroom, a kitchen, a large food pantry.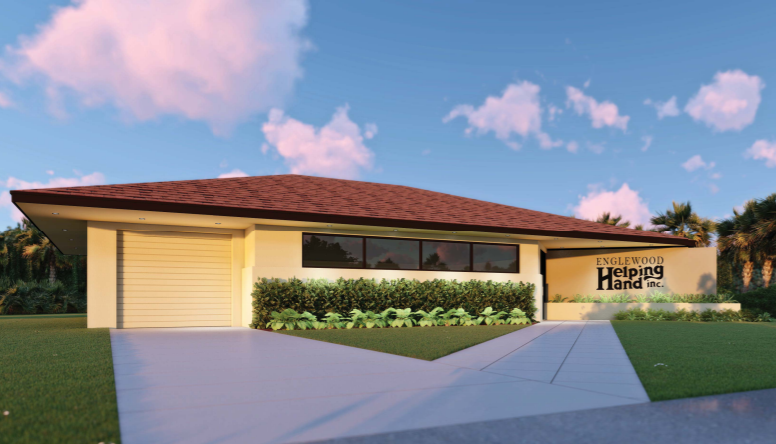 An Artistic Rendering of the new building.
1. Storm and disaster emergency generator and food storage capacity.
2. Office space for caseworkers to evaluate and help people apply for social programs.
3. Expand homeless prevention capability with budget analysis, EHEAP, LIHEAP, Access Florida rent and utility assistance applications.
4. Additional refrigeration to keep produce and other perishable foods fresh.
5. A delivery area for deliveries & donations.
The new building will be built just south of the existing building on property being donated by the Englewood United Methodist Church.
Can you help us? If so you have 2 choices:
Have a package you would like to send?
Click the button below to get started.
Donate to Englewood Helping Hand, Inc. via PayPal